UTHS 6000T
Modular and compact equipment for putting underground rear loading waste containers. The most reliable and robust solution for the collection of municipal solid waste (MSW).
Modular and compact equipment for putting rear loading waste containers of 1.100, 1.700 or 2.000 litres for the collection of waste (refuse) and organic waste underground.
The UTHS6000T is available in 3 versions, for two, three or four containers, depending on the nature and needs of each project.
Available
modules









Reception bin
Made entirely of stainless steel and it has a capacity up to 125 litres. The reception bin of each equipment is designed for the required type of selective collection, thereby ensuring that the waste go to the corresponding container.

Optional:
Industrial reception bin with a capacity of 160 litres. Rear door for shops. Plate design for each reception bin to be chosen by the client.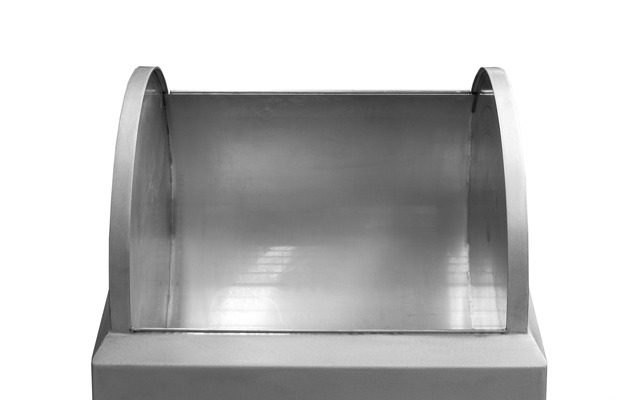 Safety
One of the most dangerous manoeuvres is to lift the lid. Therefore, our equipment is equipped with a luminous alarm that emits an intermittent sound which alerts while such manoeuvres is being performed. This safety device is only applied in the operation by remote control.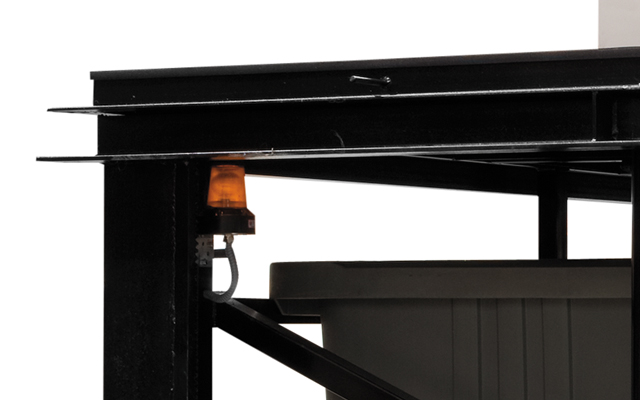 Chassis
It is a solid rectangular structure that allows leveling the entire set up to an inclination of 10º, profiles built according to european regulations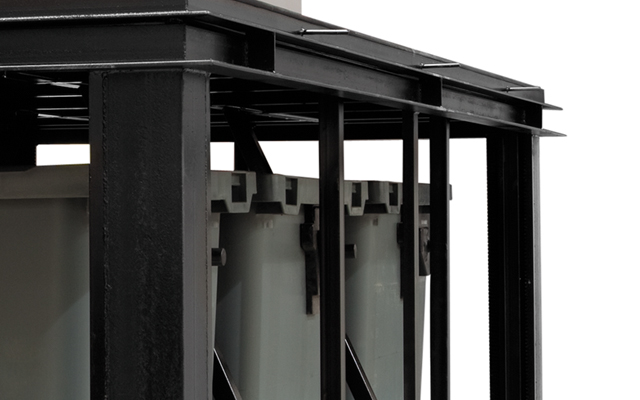 Concrete precast
Optionally, to facilitate the civil works, it is possible to supply the equipment with concrete precast which is made of one molded, vibrated and rectangular shaped piece.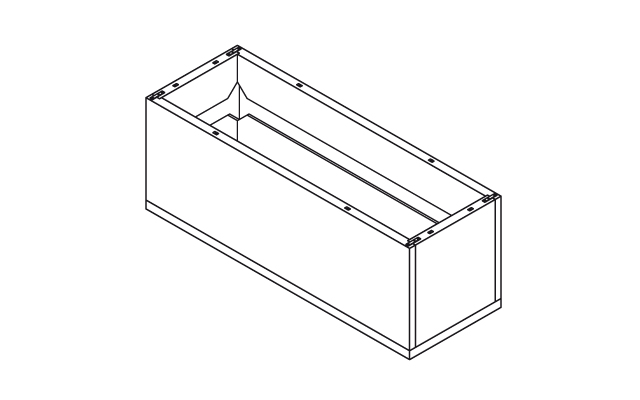 Lifting system
The lifting system is hydraulic. The platform of the equipment is driven by two hydraulic cylinders and it is guided by racks and pinions which allow a compact going up and down without oscillations or misalignment though the weight is unbalanced.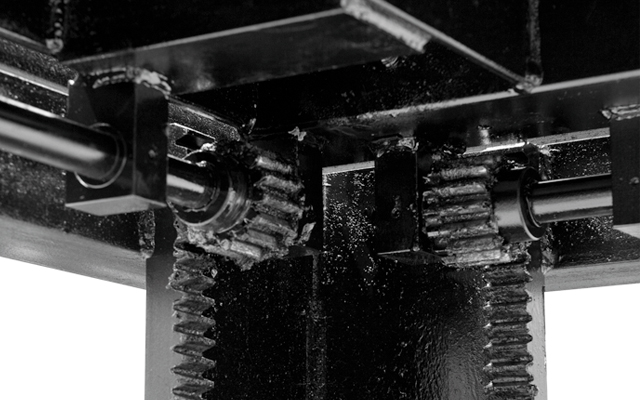 Collection of rainwater or phreatic level
Taking into account that in some of the places where the equipments will be located, there will be rainwater or phreatic level (water table) problems, MANGRA acts providing solutions to these problems and thus guarantees from a perfect hermetism of the lid until a complete water extraction by means of a pump (optional) in case of filtrations.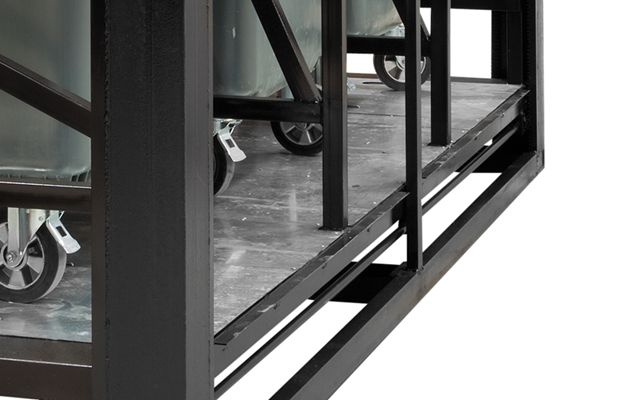 Operation
Two types of operation are possible:
by remote control and by means of the hydraulic connection of the truck.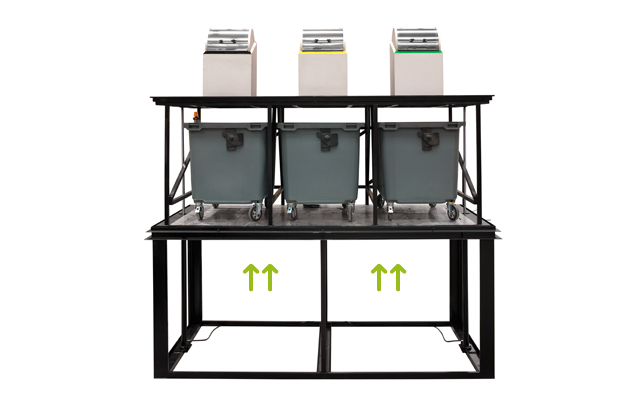 Lid
The top of the lid can have different finishes: aluminium grid plate (non-slip) or the same paving stone used on the sidewalk.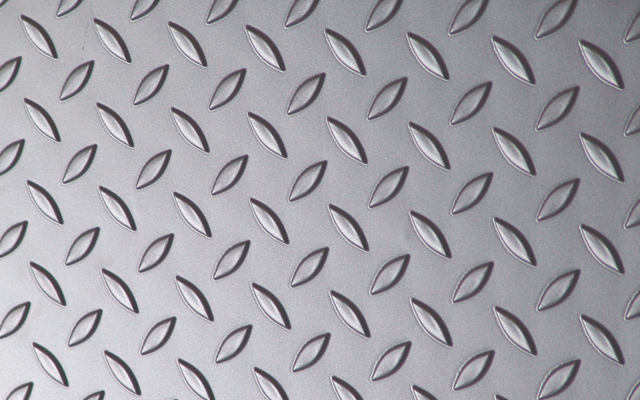 Metal sheet panels
Optionally, it is possible to put this metal sheet panels around the equipment to do the formwork function.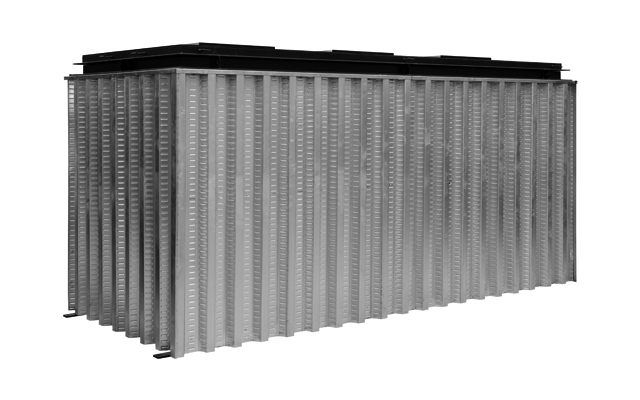 Go back